Why Buy from Express Flighting Supply?
Super-Edge™

Auger Flighting
Up to 50% Thicker, Reducing Wear
and Increasing Auger Life
Super-Edge™ Flighting provides up to a 50% increase in thickness at the exact location where the greatest wear occurs. The tougher, reinforced edge ensures a longer working life and this extra strength is achieved with no increase in weight or cost. Super-Edge™ Flighting is performance proven on farms nationwide and is the best low cost answer for all auger repairs.
Learn More About Our
SuperEdge™ Auger Flight
Quality
Precision From Prime Grade Steel
Both our Super-Edge™ and our conventional flighting are cold rolled to a smooth finish and a high standard of dimensional accuracy for easy mounting on the center shaft/pipe. Our unique cold-rolling process hardens the blade surface and there is no concave forming to cause thinning. Super-Edge™ is supreme in grain output and durability.
Helicoid Auger Flighting
Sectional Auger Flighting
Edge-Wound Auger Flighting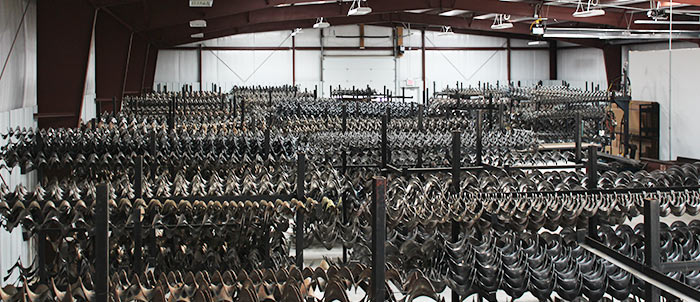 Availability
Immediate From Stock
Mid-West Warehouse Locations
Our Illinois and Nebraska warehouses carry over 1,250 different sizes and types of flighting in various thicknesses to repair or upgrade worn flighting in combines, grain augers and all general farm equipment. Same day dispatch in 5 foot lengths by UPS/other carrier and in 10 foot lengths by truck line.
Request a Quote Today!